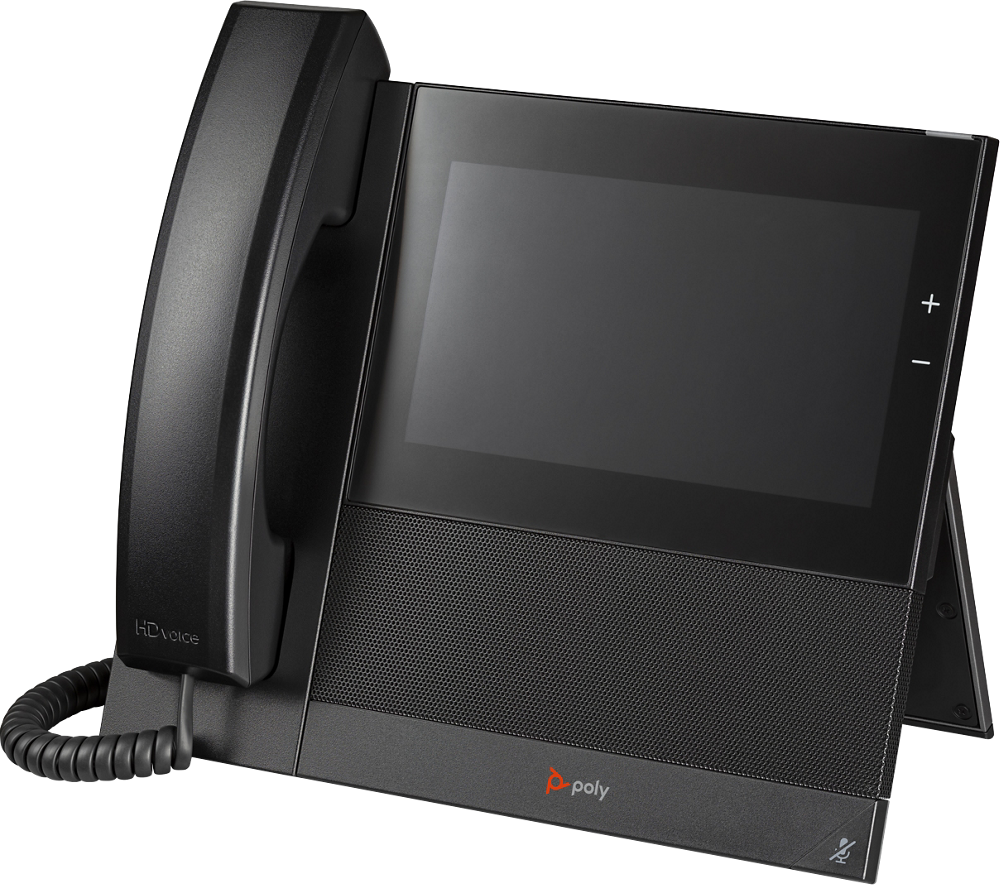 Poly CCX 600
Poly's New Performance Media Desk Phone
The Poly CCX 600 Performance business media desk phone offers a 7" touchscreen, high-quality audio, built-in Bluetooth, integrated Wi-Fi option, and a sleek design great for power-users and executives.
Datasheet
About this Hardware
The Poly CCX 600 is the new flagship model of the CCX media desk phone line and boasts an impressive 7" color multi-touch display and powerful chipset to support next-generation features. The CCX 600 is a great option for managers and executives or anyone who needs a little more screen real estate.
The CCX 600 comes with all the great audio technology you have come to expect with Poly products. Poly HD Voice offers HD quality audio for life-like sounding calls and Poly Acoustic Clarity makes sure no words or inflections are ever missed. The CCX also includes the Poly Acoustic Fence technology to make sure background noise isn't a part of your call, a must-have for busy open offices and call centers.
The CCX 600 is even more versatile than the CCX 500 and 400 with the inclusion of built-in Wi-Fi support, a first of Poly desktop phones. The 600 also comes in two configurations with a version that is free from the standard handset and cradle that is designed to work with the headset of your choice. The CCX 600 supports headset connection via a dedicated RJ-9 headset port, USB, or Bluetooth.
The CCX 600 promises to be a sleek, modern, and power option in the VoIP line up of desk phones.
Key Features:
Color 7" touch-screen with multi-touch
High-quality audio with Poly HD Voice and Acoustic Clarity
Background noise cancellation with Poly Acoustic Fence
Full-duplex speakerphone operation with echo cancellation
Powerful Chipset support next-generation features like NoiseBlock AI
Integrated Bluetooth 4.2
Integrated Wi-Fi
(2) USB port (1 x Type A, 1 x Type C)
RJ-9 Headset port
Built-in auto-sensing IEEE 802.3af PoE Ethernet Port
Hearing aid compatibility to ITU-T P.370 and TIA 504A standards, and Hearing aid compatible (HAC) handset for magnetic coupling to hearing aids