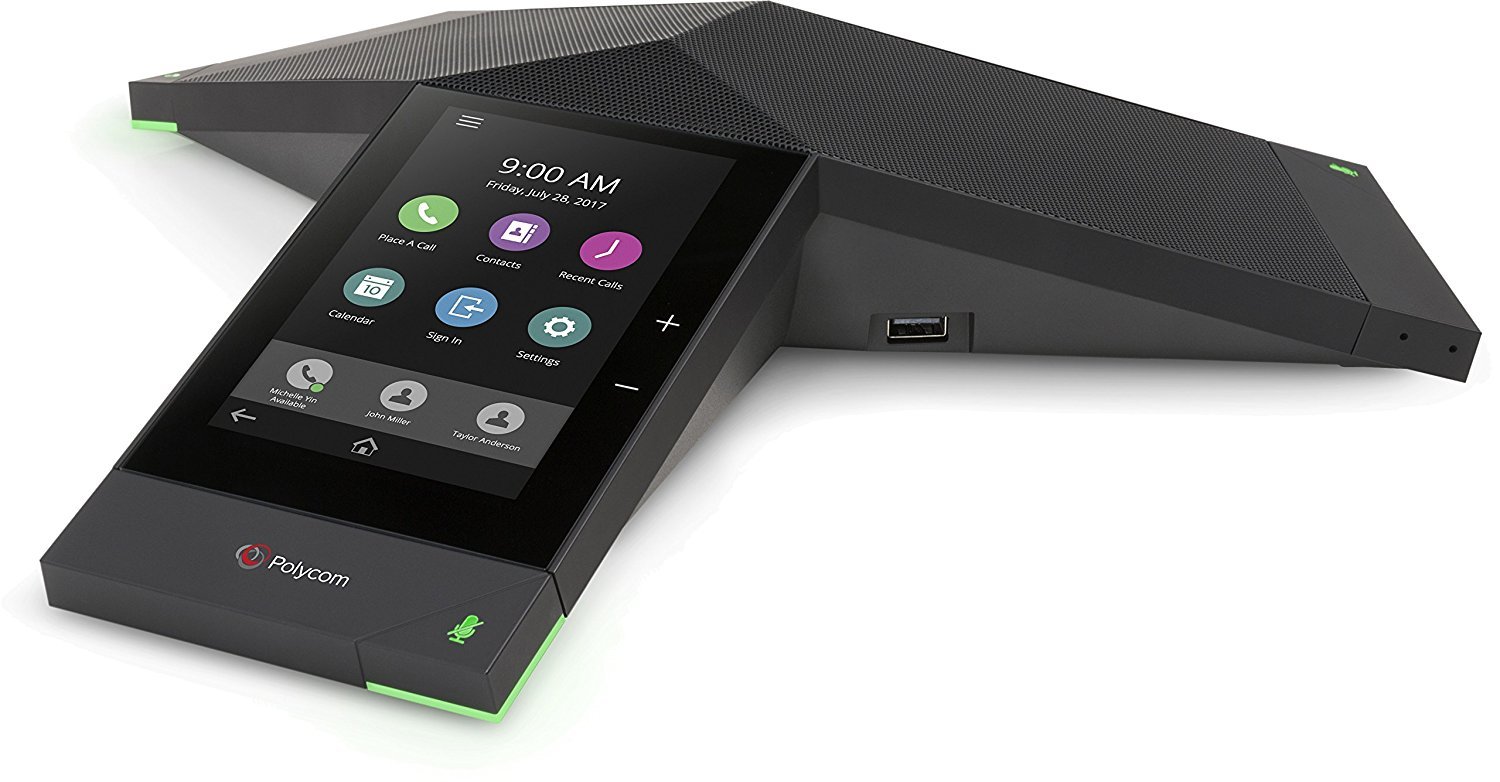 Poly Trio 8500
Poly Trio 8500 takes the ordinary conference call experience to the next level. Getting conference calls started shouldn't be hard, frustrating or time-consuming. The sleek and sophisticated design of the Poly Trio 8500 makes navigation simpler than ever.
Poly Trio 8500 is equipped with the industry's most advanced sound quality including HD Voice and Poly® Acoustic Clarity™ technologies which combines industry-leading full duplex, echo cancellation, and noise reduction with advanced voice processing. With 14ft/4.3m of pick up, it is ideal for the midsize conference room.
To ensure you experience an uninterrupted flow of ideas, Poly's patented NoiseBlock™ technology will automatically detect non-speech noise and mute the microphones for you and automatically unmute when speech is detected, allowing your conference to keep moving seamlessly.
Benefits:
Ideal for midsize conference room
Poly HD Voice™ - unparalleled clarity to make your conference calls more efficient and productive.
Poly Acoustic Clarity™ technology – deliver the best conference phone experience with no compromises
Poly NosieBlock™ technology – automatically detects non-speech noise and mutes the microphones for you eliminating background noise.
Broadest Interoperability – compatible with a broad array of SIP call platforms to maximize voice quality and feature availability while simplifying management.
14 foot/4.2 meter microphone pickup range, with options for wired expansion microphones.
5-inch color LCD screen with gesture-based multi-touch capable touchscreen.
Mute buttons on each leg for simplified operation and convenience.
360°microphone coverage
Connect via USB or Bluetooth to use as speakerphone or multi-media playback
NocTel provides exceptional support of the Trio-series phones including HD quality telephone calls and fully automated provisioning