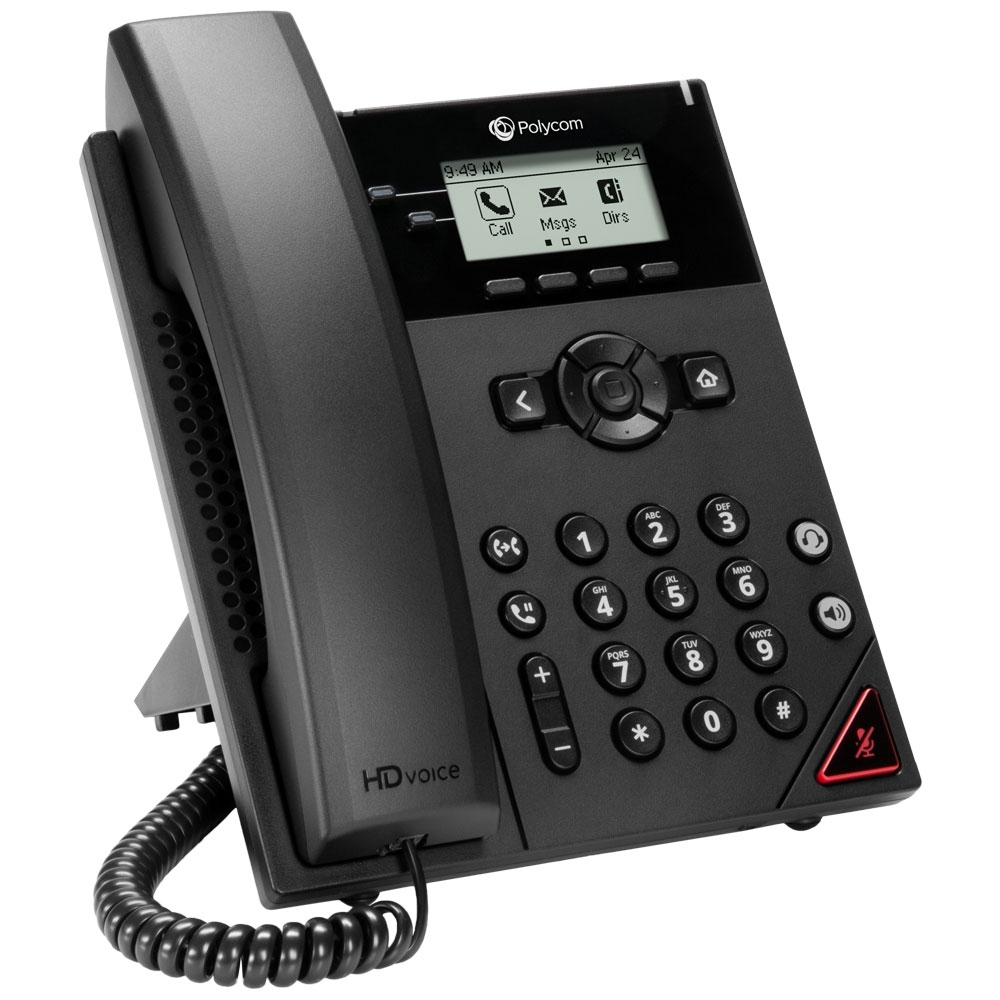 Polycom VVX150
The Polycom VVX 350 business IP desk phone is a high quality, two-line, IP phone that delivers reliable performance and an enterprise grade sound quality. It is ideal for home offices or shared/common areas, such as lobbies, hallways and break rooms or for any location that needs simple and reliable voice connectivity.
The Polycom VVX 150 is a dependable Business IP phone, that is intuitive for end users. The Polycom VVX 150 has a simple, practical design. Its modern, intuitive navigation makes it easy to use and requires minimal training, resulting in rapid adoption.
The VVX 150 offers both Polycom® HD VoiceTM and Polycom® Acoustic FenceTM technologies that together provide dramatically improved voice clarity. HD Voice provides high definition sound quality for more natural and life-like calls while the Polycom® Acoustic FenceTM technology keeps background noises and distractions from the conversation.

Superb audio quality with Polycom® HD VoiceTM
Reduce back group noises and with Polycom® Acoustic FenceTM
2.5" display
Two 10/100 Ethernet Port
New sleeker ergonomic hardware design
Easy to use user interface
2-line
Great for home offices, and areas that need simple and reliable voice connectivity.
NocTel provides exceptional support of the VVX150-series phones including HD quality telephone calls and fully automated provisioning.