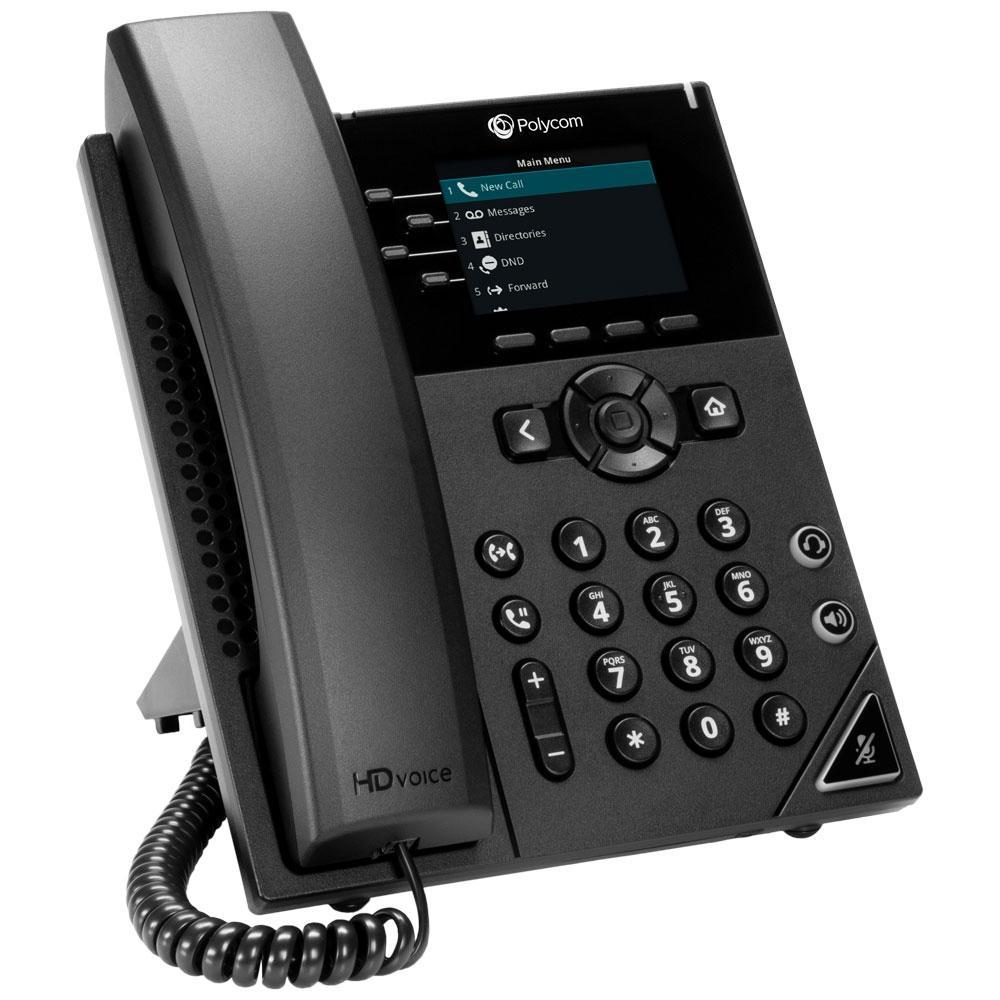 Polycom VVX250
The Polycom VVX 250 business IP desk phone is a high quality, four-line, color display, IP phone that delivers reliable performance and an enterprise grade sound quality. It is ideal for knowledge workers, cubicle workers who need the high-quality features that today's modern business environment demands.
The VVX 250 combines an attractive new ergonomic hardware design and an intuitive user interface that together reduce the time spent learning new features and functions. The VVX 250 improves personal productivity by offering end users easy access to the most frequently used call functions.
The VVX 250 offers both Polycom HD Voice and Polycom Acoustic Fencetechnologies that together provide dramatically improved voice clarity. HD Voice provides high definition sound quality for more natural and life-like calls while the Polycom Acoustic Fence technology keeps background noises and distractions from the conversation.

Superb audio quality with Polycom HD Voice
Reduce back group noises and with Polycom Acoustic Fence
2.8" Color display
2 Gigabit Ethernet Port
USB Ports for media or storage applications
New sleeker ergonomic hardware design
Easy to use user interface
4-line keys
NocTel provides exceptional support of the VVX250-series phones including HD quality telephone calls and fully automated provisioning.