Skip to end of metadata
Go to start of metadata
The Phone Numbers section located under Settings in the Flow interface can be accessed by Manager level users. It is in this area that the users set the way calls are handed from NocTel to a Flow Queue.
Using the Flow domain provided, access the interface with Manager credentials.
Click Setup in the left-hand menu to expand the section.

 
Click Phone Numbers.

 
Click +New located at the bottom left of the Phone Number list.
For the Phone Number, enter the number as it appears in the NocTel interface.
In the Description, give the phone number a name.
In the drop-down menu under Queue select the call queue where Flow should assign a call to this telephone number.
In the Default Queue Call Priority enter the priority level where the call should enter the Flow queue.
Click the Save button.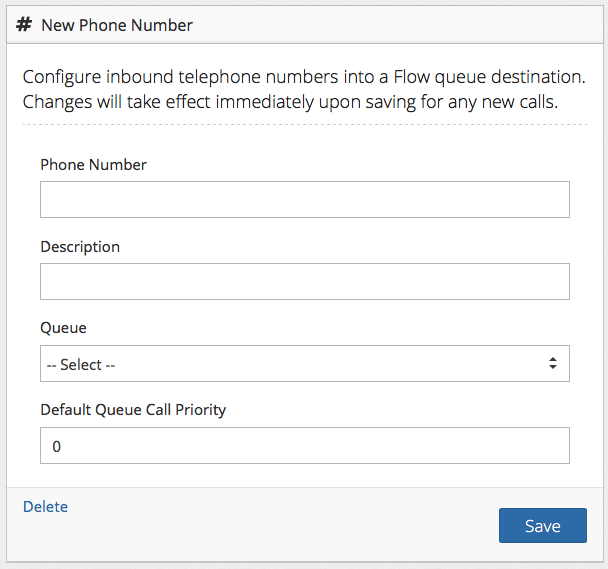 Related articles