Skip to end of metadata
Go to start of metadata
Ensuring that a device is correctly connected to your network is very important. Most Polycom VoIP desk phones have two connectors for Ethernet cables. One is a pass-through port to connect a computer, the other is port is to connect to an active network. Use the below image to properly connect a new phone to your network.
The red circle should be connected directly to the network jack that leads to a switch which is Power Over Ethernet enabled.
The yellow circle is to connect a PC to so you do not need to network connections.  The PC can use the phone as a switch if need be.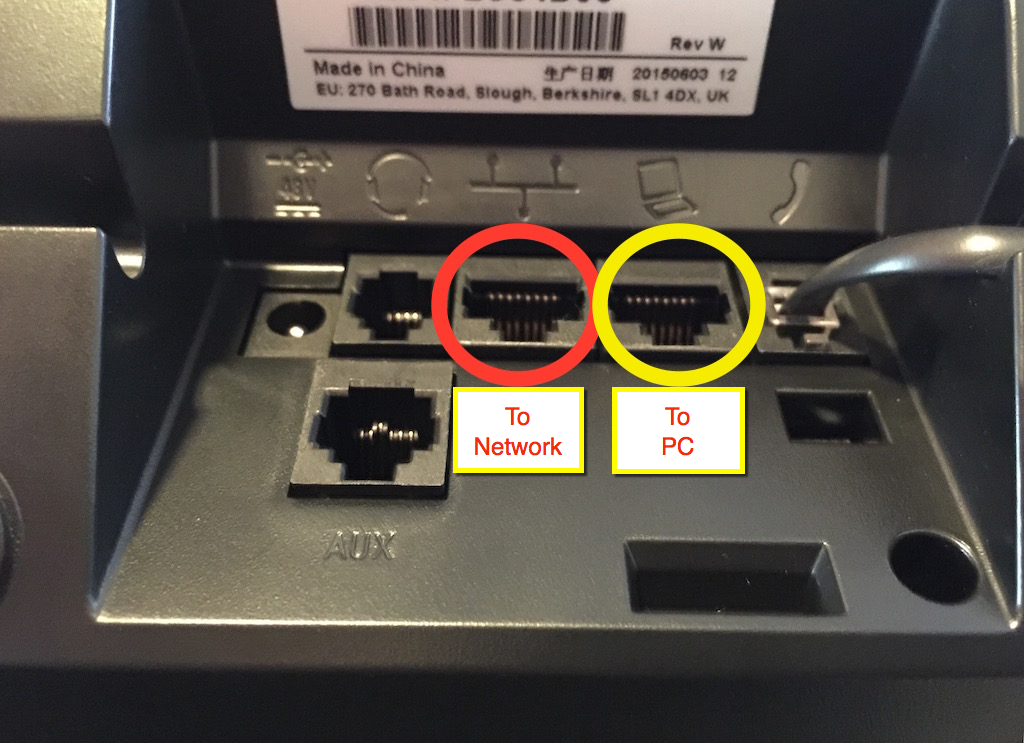 Related articles