NocTel Featured in Radio Magazine
Today, NocTel was featured in a Radio Magazine Field Report. Thank you to Clint Sago of iHeartMedia Los Angeles for using our product and sharing his experiences!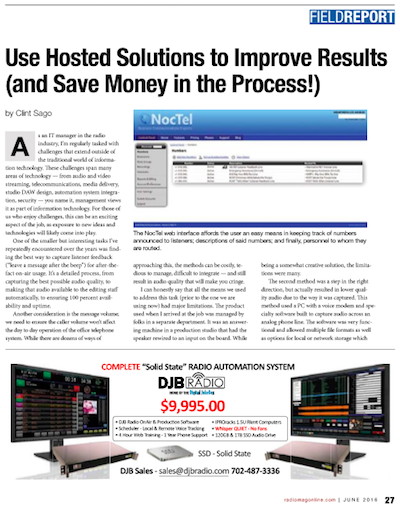 NocTel has been the leader in Radio and TV broadcast telecommunication solutions. Our founder, Cory Schruth and numerous staff members have been involved with all aspects of radio and TV station engineering for decades. From the microphones in the studio to the antennas hanging from the top of the towers, we've done it all.
NocTel has designed on-air broadcast phone system solutions for radio studios and business offices both large and small. If you need assistance with your on-air or office telephone system, please call or email us for more information.