NocTel Go
VoIP access on the Go
NocTel Go lets you take the functionality of VoIP handsets on the move with your smartphone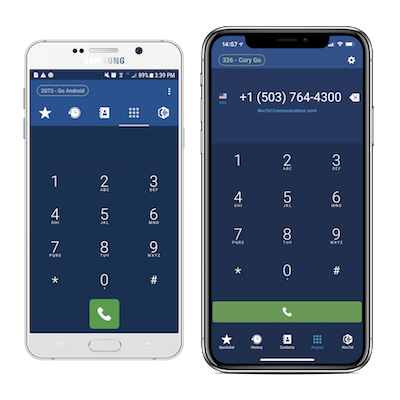 Seamless mobile workflow
NocTel Go brings the majority of physical handset functionality for NocTel Talk cloud-hosted VoIP service to Android and iOS mobile devices in a native softphone client. NocTel Go extensions are joined to the account similarly to any other device type, such as physical Polycom handsets and Fax Machine Adapters (FMA); and are managed identically from the NocTel control panel for call routing, voicemail, and more.
By leveraging NocTel Go extensions, frequently mobile workers can manage their work presence seamlessly to receive and place calls without needing to share their actual mobile number on a personal device. Additionally, NocTel Go extensions can be used in place of physical handsets to reduce cost to entry of service for NocTel Talk and make use of existing organizational BYOD policies for personal devices or expand the capability of company issued devices.
FEATURES
Key features of NocTel Go
NocTel Go brings the following functionality for both supported iOS and Android mobile devices
Expanded Presence
Supplement physical desk phones for highly mobile employees to maintain a virtual presence
Reduced Cost
Leverage company BYOD policies and/or company issued devices to reduce cost to entry by using NocTel Go extensions in place of physical handsets
Easy Management
Manage NocTel Go extensions the same as physical extensions in the NocTel web-based control panel
High Quality Audio
Enjoy wideband (HD voice) quality even on mobile
Noise Cancelling
Ambient background noise cancelling
Direct Extension
Direct extension dial support to call within the account or receive calls
Standard Star Support
Support of NocTel Talk standard star (vertical line) codes
Voicemail Management
Setup, manage, and retrieve voicemail from the NocTel Go extension
Expected Functionality
Business phone functionality including cold and warm (attended) transfers, conferencing, and hold
Streamlined organization
Leverage device local contacts and/or NocTel account extensions
Quick provisioning
Simple provisioning via QR code reading from device camera
Simplified Setup
Reduce network complexity by reducing cabling associated with physical handsets and configuration considerations such as QoS and VLAN segmentation of data and voice
Flexible Hardware
Use any device compatible headset that includes a microphone, such as Apple Airpods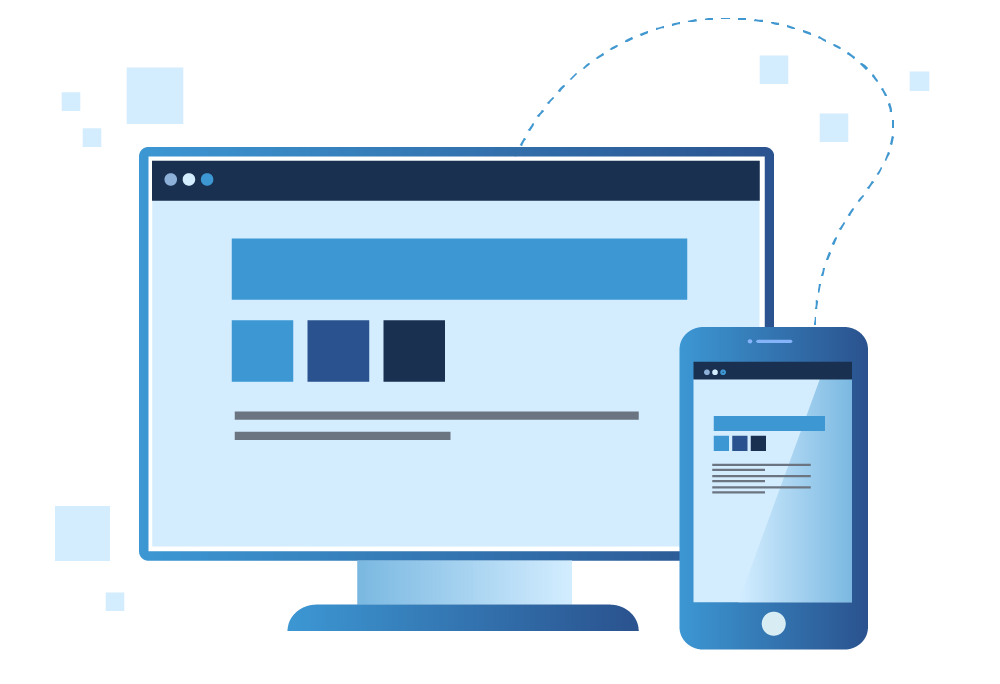 Necessary Permissions
NocTel Go requires at a minimum access to the associated mobile device's microphone, dialer (place and receive phone calls), and camera to function. Without these permissions NocTel Go cannot function appropriately. NocTel Go is only compatible for voice services with NocTel Talk. Other providers are not supported at this time.