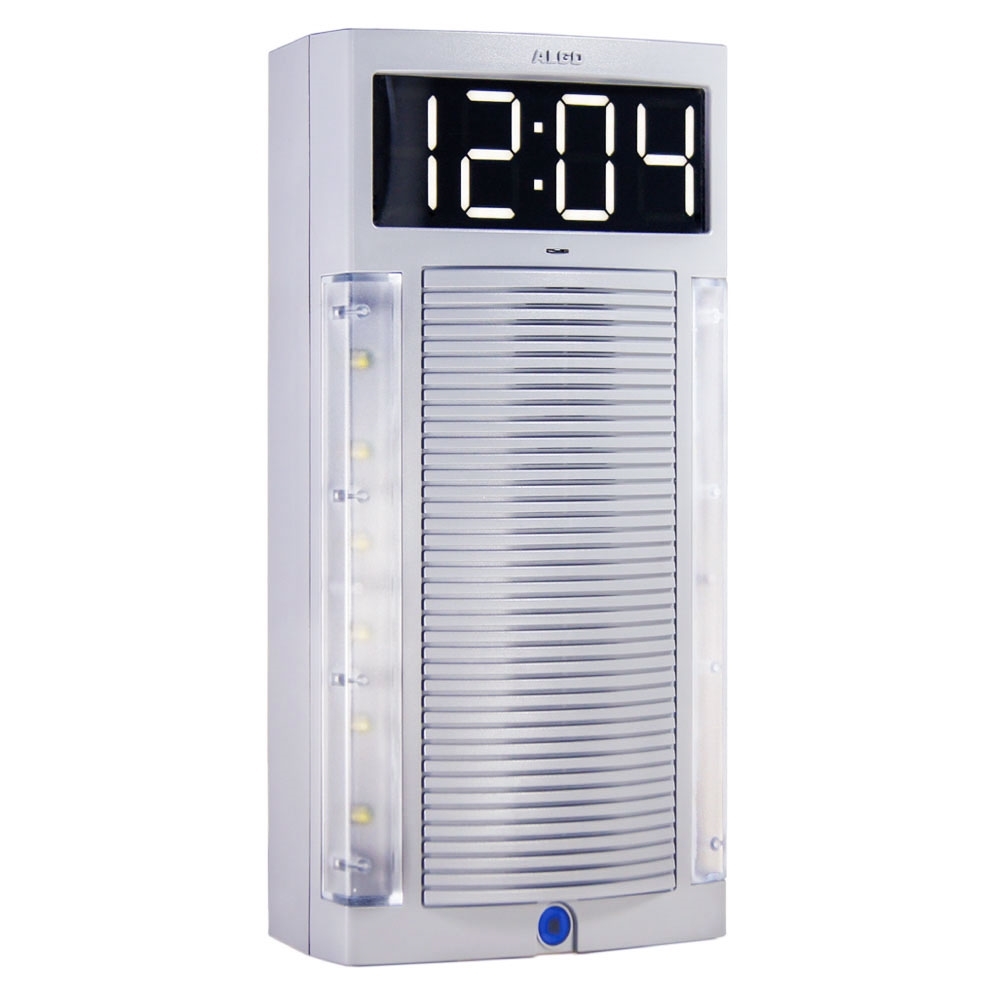 Algo 8190
Classroom Speaker
The 8190 is a versatile PoE wideband speaker-clock that is a SIP endpoint. The product is designed for public address (PA) voice paging and emergency alerting, and is compatible with NocTel Talk. Although the 8190 is most suited for education, the speaker can also be deployed in any application environment requiring crisp clear audio with high visibility clock (e.g. manufacturing / plant / utility, government, healthcare, transport terminals, etc.). The 8190S model offers discrete LEDs including amber, blue, green and red (+ white using RGB) for visual alerting of safety, security and emergency events.

The speaker includes an integrated digital clock which automatically synchronizes with network time. For maximum contrast, the digits are 2.3" tall and illuminated white on a black background and dimmable.
The 8190 is a self-amplified speaker. The endpoint is powered via PoE (IEEE 802.3af or the recommended PoE+ 802.3at). A wall mount bracket is included. The product is CSA/UL, FCC and CE certified.
The 8190 speaker registers as a native SIP and Multicast endpoint with the NocTel Talk service. For ease and simplicity, the 8190 can announce its static or DHCP IP address so access to an intuitive web interface makes configuring the device straight forward. Additionally, the speaker supports auto-provisioning for minimal touch configuration.