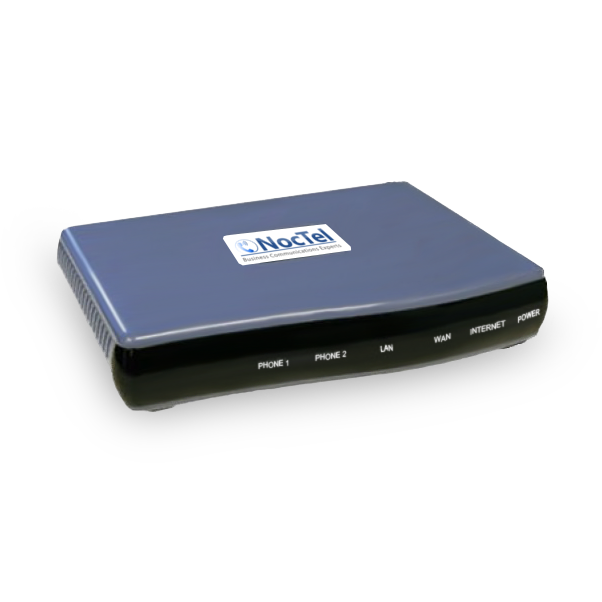 Fax Machine Adapter
Adapter
The Fax Machine Adapter is a cost-effective, advanced fax product, which allows the connection of ordinary fax machines and Multi-function Printers (MFPs) to NocTel's cloud-based fax solution using HTTPS.
Utilizing AudioCodes' new real-time HTTPS fax architecture, and gaining from its accumulated experience in providing IP telephony solutions, the Fax Machine Adapter combines superior fax reliability, security and cutting-edge features for end users. Preserving the easy and familiar experience of the fax machine, users can easily transition to VoIP based faxing no matter what type of connection is used: WiFi, satellite and cellular data connections.
Benefits
Reliable and secure fax relay over Internet
Fully managed and provisioned from the NocTel web-based control panel
Eliminates POTS lines
NocTel provides exceptional support of the Fax Machine Adapter.