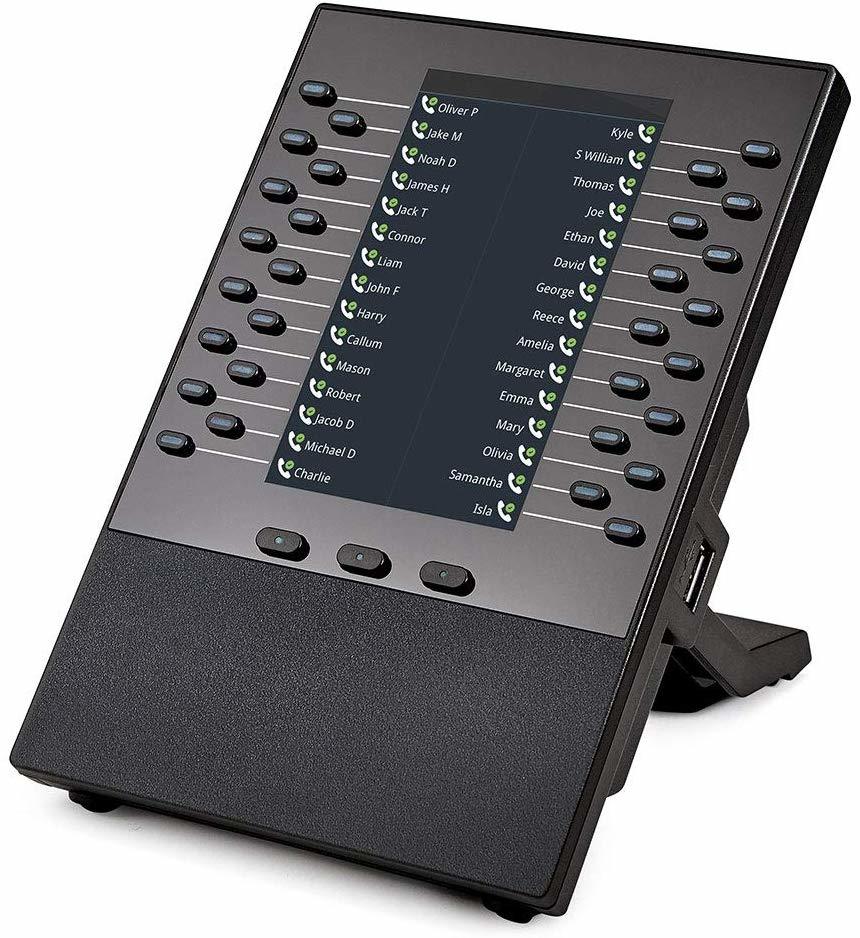 Poly EM50
VVX Expansion Module
The Poly EM50 Expansion Module extends the functionality of your Poly VVX 450 business IP phone with multifunctional line keys that can be set up as line registrations, speed dials and busy lamp field keys.

Datasheet
When fully equipped, the VVX 450 business IP phone functions as a high-performance attendant console that can support up to two VVX EM50s. Telephone attendants can reduce the number of lost customer calls, shorten transaction times and increase the accuracy of call routing by promptly accepting, accurately screening, efficiently dispatching and effortlessly monitoring calls.

The VVX EM50 is configured from the NocTel Talk Control Panel, making configuration quick and seamless. It is also an easy plug-and-play device that requires no setup, as power and signaling are provided by the host IP phone.