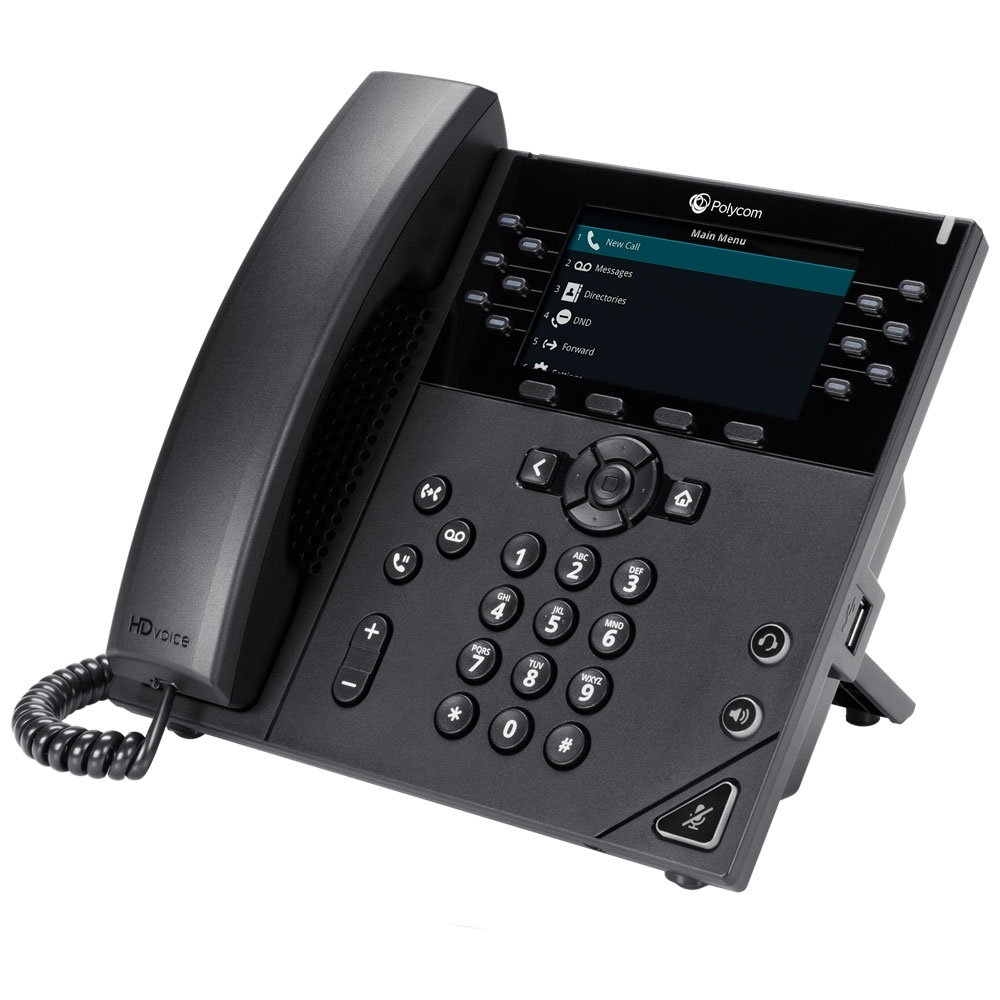 Poly VVX450
Desk Phone
The Poly® VVX® 450 business IP desk phone is a high quality, twelve-line, color, performance IP phone for businesses of all sizes. It is ideal for knowledge workers, executives and upper management.
About this hardware
The VVX 450 offers both Poly® HD Voice and Poly® Acoustic Fence technologies. Together, they dramatically improve the most important component of the VVX experience—voice clarity.
HD Voice delivers superior, high definition sound quality through industry leading, advanced voice processing capabilities. The Poly Acoustic Fence technology keeps business conversations free from extraneous noises, echoes and distractions.

The Poly VVX 450 is a desktop phone that meets the budget and communication needs of any business. It is loaded with sophisticated features that are traditionally found only on high-end desktop phones.
The VVX 450 is easy to use, reliable, and stylish. End-users will find that it combines an attractive new ergonomic hardware design with an intuitive user interface that together reduce the time spent learning new features and functions.

The Poly VVX 450 integrates seamlessly into a wide range of UC environments. The enterprise-grade, web-based configuration tool makes the installation of the VVX 450 a breeze, allowing administrators to easily provision a large number of phones throughout the entire organization.
Make more natural and life-like calls with Poly HD Voice
4.3" color display offers an engaging experience with visual information at a glance
Two Gigabit Ethernet ports
Two USB ports for recording or to add an expansion module
NocTel provides exceptional support of the VVX450-series phones including HD quality telephone calls and offers fully automated provisioning.